"Welcome to the Automotive Success Centre".  Automotive Human Resources Sector Council.  Automotive Human Resource Sector Council of Nova Scotia, 2016, http://automotivesectorcouncil.ca/index.php/career-centre/apprentice-success-centre.
So what are employers really looking for in today's job market?  Click here  to find out!
Today, you are going to create your first post on your blog!!! Yay!!! 🙂
Create a  SEVEN SENTENCE  post  entitled "The Career I'm Considering" by following these directions:
Log on to your blog.
Click on Dashboard.
Click on Posts.  (For further instructions on how to post, click here.)
Click on Add New.
Title your Post "The Career I'm Considering" up at the top of the page.
In the blank field, write a post about the career you are considering and tell:
1.  What career do you plan to pursue?  Tell us about it and why.
2.  Which three of the top ten traits from the article are your strongest?   Be honest, but be convincing! Provide evidence of each of your three traits, and explain how these make you a perfect fit for your chosen career choice.
3.  Insert ONE IMAGE of someone working in this field or of something obviously related to this field. To do this, you must first download the image, ONLY USING PICTURES FROM ONE OF THESE SITES:  Pixabay (must create a free account), Openclipart, or  Wikimedia Commons. These sites are all free to use without copyright infringements.  You may not use copyrighted images. Just because it is on Google does not mean that you are legally able to copy and use it. Click here for more information.
4. Beneath your picture, put in parentheses from which of these sites you got your picture. If you do not use a picture from one of these sites, you must create a citation under the image, following the directions as put forth on my page above "Citations."
5.  Play with the font today and use at least TWO DIFFERENT FONTS  for your text (not including the link color)
6.  Read your writing and correct all spelling and grammar mistakes. Look for incomplete or run on sentences.
7.  Add  TWO CLICKABLE  LINKS  to websites about this career.  To do this, write this sentence on your post:  For more information, click here and here.
Find a website about your career and copy the web address.
On your post, highlight the word here.
Click on the link icon  
  in the tool bar.
Paste the URL into the field.
Hit enter.
Repeat on the second "here" for the second link to a second website about your career.
IMPORTANT: YOU MUST SAVE!   To save, click either "Save as Pending" in the upper right hand corner (if you are not ready to turn in to me) OR "Publish" if you are ready to turn in!!!
8.  Delete/Trash the sample post, the sample page, and the sample comment from your blog!!! Go to Pages>All Pages, Posts>All Posts, and Comments>All Comments to do this.
Posts are due Sunday, October 1st at 11:59 pm.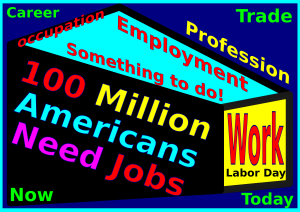 (Openclipart)